This page was updated on 10/16/2020

---
Chiropractor Jeffrey M. Walczyk, D.C.
Clinic Director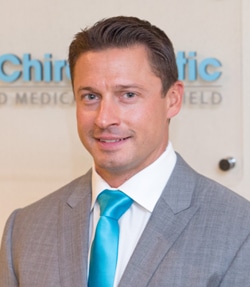 Dr. Jeffrey M. Walczyk has studied a multitude of rehabilitative medical techniques. He is a sports injury specialist who believes in a holistic approach to health, both to correct chronic illness and to allow the body to function at its most optimal state of well-being.
With years of experience in this unique integrated field of medicine Dr. Walczyk has become the authority in coordinating iMed Chiropractic's unique and specialized hands on treatment team approach to pain care. He has provided thousands of patients with a safe alternative to surgery. He has lead his hands-on team to help patients suffering from scoliosis, headaches, TMJ dysfunction, neck, back, arm, and leg pains, by providing a safe alternative to surgery.
"The most rewarding part of my job is when patients entrust a loved one to come see me after they themselves have experienced how easy it can be to achieve an optimal pain free healthy lifestyle."
Jeffrey M. Walczyk has received his Doctor of Chiropractic degree from New York Chiropractic College.
---
Ward J. McFarland Jr., M.D.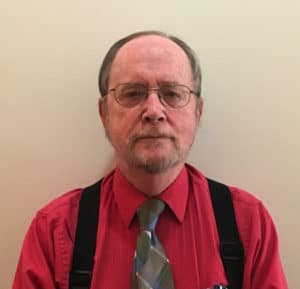 Specialties:
Chronic Pain
Stress-Related Disorders
Cognitive and Behavior Therapy
Education:
Yale College, New Haven, CT
Yale School of Medicine, New Haven, CT
Dr. McFarland received his B.S. from Yale College and his M.D. from the Yale School of Medicine. He was in private practice in the New Haven area for many years specializing in the management of chronic pain and stress-related disorders using a combination of cognitive and behavior therapies with medication.
He was the founder of the Biofeedback Center of New Haven and pioneered in the practical application of biofeedback and relaxation training to the management of chronic headaches.
He remains very interested in the interaction of pain, anxiety, depression and retraining the body's responses to pain and stress by using alternative medicine and neuromuscular re-education. Dr. McFarland is a certified medical marijuana doctor in Fairfield and has been one of the region's only medical specialist for the treatment of Degenerative Spinal Disorders, Fibromyalgia, Irretractable Headaches, TMJ and Chronic Nerve Pain.
---
Office Manager Carol Miller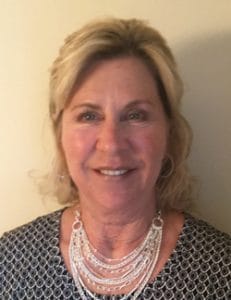 Carol Miller is Chief Financial Officer and Office Manager for iMed Chiropractic. Her management and oversight responsibilities include all financial functions: revenues, costs, capital expenditures, investments and debt.
Carol was awarded CFO of the Year by the Fairfield County Business Journal in 2013.
With more than 30 years of progressive healthcare finance and strategy experience, Carol is responsible for oversight of patient financial services, maximizing cash flow consistent with sound credit and collection policies while maintaining good rapport with the community, financial reporting with detailed analysis of financial statements and variances from budget, and audits of financial statements and internal controls. Carol maintains financial compliance with federal statutes surrounding all personal health insurance programs.
Carol received a Bachelors of Arts Degree in Accounting from the University of Bridgeport in 1972. She is a lifelong Connecticut resident, married and the mother of three.